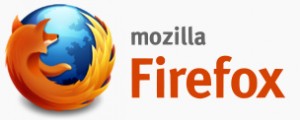 Mozilla Firefox is an Open Source free Internet Browser. It is the second most used Web Browser according to NetApplications. It was released in 2004 by the Mozilla Corporation. It is a very rich and secure web browser and its engine (Gecko) implements most current web browsers.
Firefox includes tabbed browsing, spell checking, incremental find, live bookmarking, download manager, private browsing, location-aware browsing and many other features.
Firefox can be extended and customized using extensions created by third-party developers. The ability to customize firefox and extend its functionality attracted a big number of users especially tech-savvy people and mainly web developers.
Firefox also included the "Personas" feature. You can make your browser more personal by choosing a personalized look.