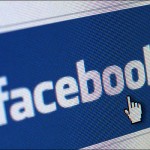 Search inside Facebook is becoming more current. Facebook users tend to search inside facebook for things they want. Facebook has been working on enhancing its internal search engine and if you are a business and you want your Facebook page to rank high on search results then it is important to understand how Facebook search works.
The conversation about Facebook ranking factors didn't reach a mature level yet since the platform itself is still in its infancy. There is no concrete solutions yet but some tests have shown that search ranking takes personalization into consideration. The way results appear when you are searching for a Facebook page, group, event, app or place is if:
You Like It
Your Friend Likes It
You're Invited To It
You've Visited It Before
You List It As An Interest
First let's take into consideration that Facebook has 2 different types of search:
The AutoComplete Box
The All Results
The AutoComplete Box
The AutoComplete Box is Facebook's most prominent search box. It follows you wherever you go on the website. Depending on what you're searching for & the history of your account, between 0-8 results will populate the AutoComplete box (0 if you're a brand new user).
The AutoComplete Box populates with suggested results as you type. Click "enter" and you're taken directly to the result that ranks #1, whether or not that page is even within the Facebook network.
What Ranks: AutoComplete Box
Your name (Your own profile will automatically rank #1 for the first 2-3 letters in your name)
Events you are invited to (Even if you don't RSVP …)
Friend with keyword in name
Second degree friend (friend of a friend) with keyword in name
Questions with keyword in it
Apps you have used
Group you have joined
Page you have liked
Page relating to your interests
Page a friend likes
The All Results
In the "All Results" you will find all Facebook content types: people, pages, groups, apps, events and web results.
What Ranks: All Results
People, a.k.a friend or second degree friend with keyword in name
Pages with keyword in page name in tandem with total likes. Can outrank friend with keyword in name…
Posts with keyword in posts (status updates, links shared, etc.)
Web results, powered by Bing
The results seem to be heavily affected by personalization, though you can't always see how the personalization factors affect your search results (i.e.: the results don't mention how many of your friends "like" a certain page).
What Ranks: Pages
There are some general conclusions as to what plays a large role with ranking for Facebook pages:
Keywords in page name
Keyword density in on-page content
Personalization
Hot places to put keywords are:  Name and Description (box beneath default image)
Also, having a lot of "likes" definitely works to your advantage.
I hope this will help you figure out what to do in order to rank your fan page high in the internal Facebook Search.