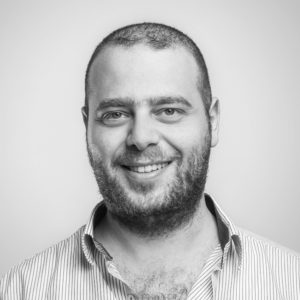 Youssef is a Computer and Communications Engineer with more than 10 years of experience in the digital field. He started his early career as an enterprise applications developer for a bank while freelancing in web development and doing websites for small businesses.
A year later, he moved to Berytech as an IT Administrator and later an IT Manager, getting to contact hundreds of entrepreneurs and advise them on technology solutions (commercial / open source) for their startups. While managing systems and networking infrastructure in addition to the online presence of Berytech for 7 years, he was crafting his web development and Search Engine Optimizing skills as a freelance for WonderEight since 2007.
He started learning and experimenting in social media as early as 2007 with the rise of Facebook in the region and helped plan and execute social media marketing campaigns for Berytech and for WonderEight clients.
He officially joined WonderEight as Chief Technology Officer in May 2014 as Head of the Interactive (new media) Department. His team consists of web designers, web developers, mobile apps and mobile games developers and social media community managers.
Since he joined, he managed to grow his department in terms of resources and income and profitability. His department's teamwork allowed him to achieve great results in Social Media, Search Engine Marketing campaigns, developing successful mobile games and websites and Internet of Things projects.
His work is his hobby so you'll find him exploring more technologies on his free time. He gives the word geek a new dimension.