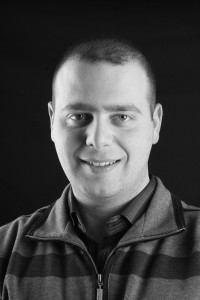 I'm a computer and communications engineer specialized in operating systems and networking.
I am currently managing the IT infrastructure of Berytech (Windows and Unix based servers, Cisco routers, IP Telephony systems) in addition to Berytech websites.
I'm an expert in web hosting and email hosting in addition to web applications security.
I'm also an amateur web developer making small applications for Berytech and for a well known graphic design and branding agency in Beirut.
I am a WordPress expert with many feature rich websites implemented based on wordpress. I believe in Open Source software and have experience with many open source tools that fit many personal or business needs. I am also assisting some of the new startups hosted in Berytech in identifying their needs in terms of ICT and designing their internal network.
I am also interested in online marketing in general, in search engine optimization and social media marketing. I read a lot about the subject and I participate in the creation of Facebook ads campaign with targeting and bid optimization for better ROI.